Emergency Tree Work in Ealing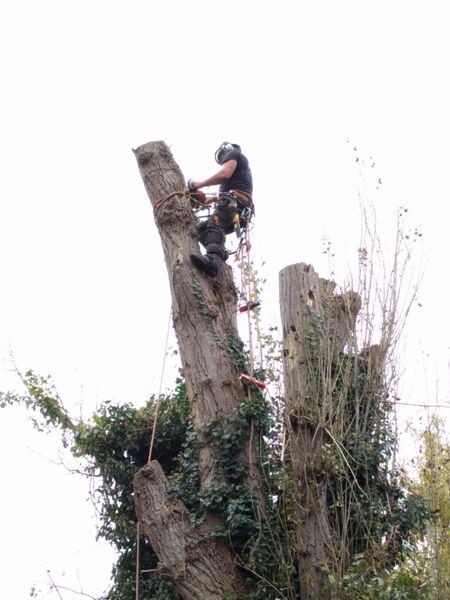 Red Squirrel Tree Surgery are approved and regulated by the Arboricultural Association and carry out all work to government and industry standards.
Red Squirrel Tree Surgery were called to this emergency tree removal in Ealing when a large bough broke off and landed on the next door neighbour's garage. 
Our surveyor reported that the Lombardy Poplar was water logged and had a significant amount of decay throughout the tree. 
This tree was ready to blow over completely and was dangerous to dismantle by climbing. However, the access for a crane or mobile elevated work platform (MEWP) was non-existent, so the only option in this case was to section fell by climbing. 
Fletcher wrote a detailed risk assessment before starting work, and tied the tree back by rope to counter his own weight. 
Thankfully there were no complications, but this does highlight how dangerous the industry can be at times.
For all 24 hour emergency work, please call our 24 hour emergency line on: 07935544313