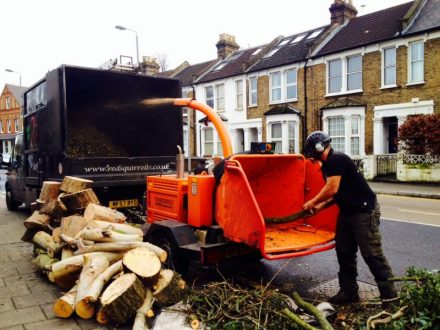 Red Squirrel are a professional, fully qualified and fully insured company. All of the materials that arise from our work get recycled and we will deliver wood chip to allotments, cemeteries, parks,  city zoos and any other large area in need of wood chip*. 
We produce a tremendous amount of wood chip and timber, so we are always on the lookout for new sites to recycle them. Wood chip works to suppress weeds so is excellent for paths, flower beds and children's playing areas. 
If you help to manage an allotment, cemetery or riding school and would like to receive regular deliveries of wood chip, please contact Fletcher on: 07935544313 or call the office on 0203 509 0108.
*Unfortunately, we are unable to supply small amounts of wood chip for domestic use.  
Contact us here for more information.