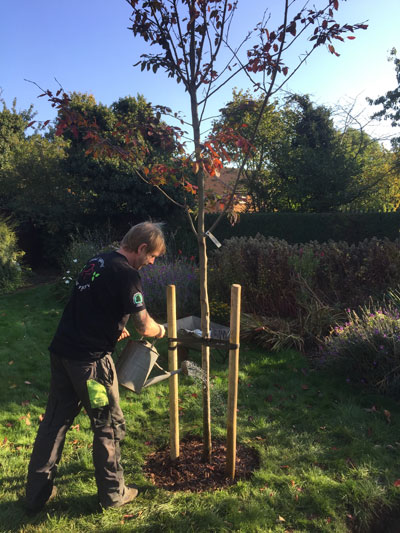 Would you like assistance from a professional tree planting company? Are you local to London? If you've answered 'yes' to both of those questions then you are in safe hands with the team here at Red Squirrel Tree Surgery.
One of the key services we provide is tree planting for our customers. With our expert knowledge, we'll be able to come to you, advise as to where the trees would best be planted and take care of the process for you. From our many years experience of planting trees, you can be sure that by coming to us for your tree planting requirements you are giving your new trees the best chance to not just survive, but also thrive.
If you're unsure of how much tree planting costs, then fear not! We ensure we keep our prices extremely competitive. If you would also like further confirmation on not just our prices, but also the fantastic service we provide, you can check out reviews we've received on CheckaTrade.com.
To find out more with regards to the tree planting services we offer, please feel free to call us on 0203 509 0108. We look forward to hearing from you.
We Cover: Chelsea, Kingston Upon Thames, Fulham, Wembley, Epsom, Hounslow, Battersea, Richmond, Harrow, Wimbledon