Swing Installation and Tree House Preparation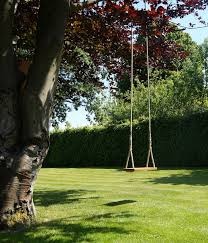 One of the popular services we offer here at Red Squirrel is swing installation . Whether you have children who you would like to treat, or you just love the look that a traditional tree swing can bring to your garden, we can help.
Although it may seem like a job you can do yourself, we certainly advise that you have a tree swing installed by experts such as us. You can be sure that the swing will be safe to use without fear of injury being caused by the swing being installed on insufficient tree branches.
As you'll be able to see on our website, we can install a tree swing to a range of locations, whether you're based in Chelsea, through to Barnet, we would certainly love to be your first choice.
Along with constructing tree swings, if you have trees present on your land, then we can also help you with a range of other services we offer, these include the following –
Tree Felling.
Tree & Stump Removal.
Hedge Trimming.
Plus much more!
Please feel free to call our team on 0203 509 0108 for more information on our tree swing installation, along with receiving a quote. We look forward to hearing from you. 
We Cover: Chelsea, Kingston Upon Thames, Fulham, Wembley, Epsom, Hounslow, Battersea, Richmond, Harrow, Wimbledon