Brent Case Study
Brent Council
Various tree work undertaken by Red Squirrel Tree Surgery
18/10/2016 – Emergency fell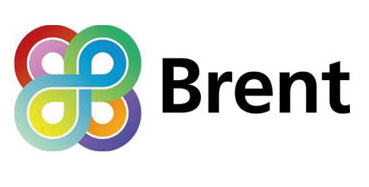 Following a recommendation from the tree officer for Brent Council, Red Squirrel Tree Surgery were contacted in the middle of the night by a very distressed elderly man. He explained that his very large Lombardi Poplar had fallen and was precariously resting on his rear boundary fence. On the other side of his fence was his neighbour's new conservatory.
Within the hour Red Squirrel Surgery had a team of arborists onsite and assessing the situation. After having completed the risk assessment it had been deemed far too dangerous to climb the tree in order to dismantle it safely, as the only thing stopping the tree from falling was the boundary fence.
The team set up multiple slings throughout the canopy in order to make the tree safe. They also used a neighbouring Cypress tree as an anchor point attached with a winch to the fallen Poplar, the cable was winched tight enough to prevent the tree from falling further. This allowed both the client and his neighbours to return to bed and Red Squirrel Tree Surgery to organise a 60t crane the following day to remove it in 2 large sections.